COMMERCIAL GREETINGS SERVICE
Bring your greeting card collections to life with our commercial print service.
Know what you're looking for? Get In touch!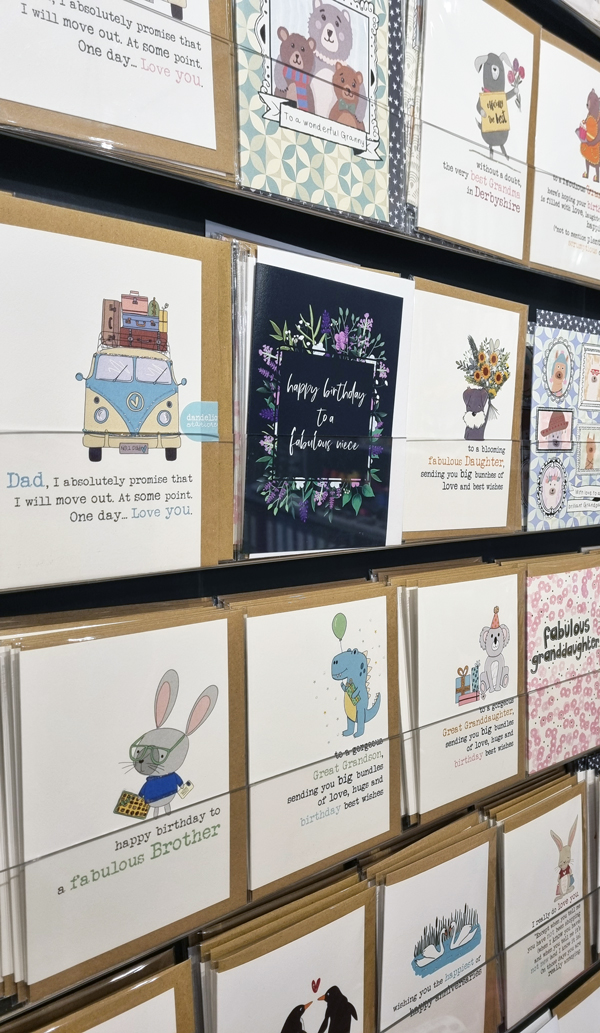 We are melbourne print
The new destination for commercial greeting card printing.
Based in South Derbyshire, we are dedicated to helping businesses and individuals create memorable and professional greeting cards that leave a lasting impression.
Our state-of-the-art printing technology ensures that every detail of your greeting cards is captured with precision and vibrancy. From custom designs to choosing the right paper stock and finishes, our experienced team is here to guide you through the entire printing process.
We take pride in our commitment to exceptional quality. Each greeting card is meticulously crafted to meet your specifications and reflect your brand or personal style. With our attention to detail and dedication to customer satisfaction, we strive to deliver products that exceed your expectations.
Timeliness is crucial in the world of greeting cards, and we understand the importance of meeting deadlines. Our efficient production processes and quick turnaround times ensure that your greeting cards are printed and ready for distribution when you need them.
Melbourne Print is not just a printing service; we are your creative partner. We work closely with you to understand your objectives and collaborate on the best stocks and finishes to best compliment your designs.
PERFECTING YOUR GREETING CARDS
There are 3 important considerations as well as creating the best design for your greeting cards. These 3 physical factors,  combined with the design of your cards, all help create the perfect style that makes you stand out from the crowd.
SELECT THE SIZE OF YOUR GREETING CARD
PICK ANY SPECIAL FINISHES
REQUEST YOUR
FREE

SAMPLE PACK!
GET IN TOUCH
Tell us what you need and lets see if we can help.
Fill in the form or call us on 01332 864990 to have a chat.