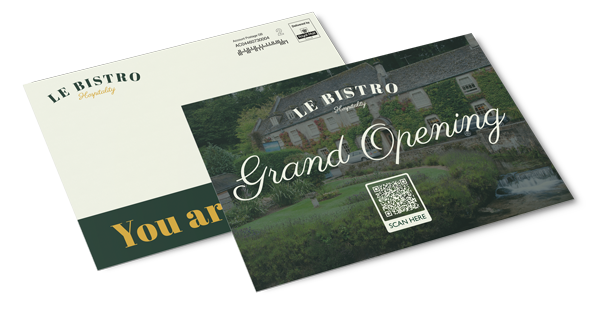 Firstly, an apology…
there's no Le Bistro opening near you!
However, this unusual approach to grabbing your attention shows the power of printed material in the marketing mix.
At Melbourne Print, we work with lots of local companies to produce high quality marketing materials that attract customers and help those businesses shine.
From signage & workwear to menus & table talkers, we do it all.
We'd love to learn how we can help your business with your printed marketing materials.
Please get in touch and lets see if we can help your business.
FREE hospitality sample pack!
Request your FREE pack to review a selection of our printed hospitality product samples.