BUSINESS CARDS
As the name might suggest, business cards are still an absolute essential for any business, even in this digital age we find ourselves in.
But, not all businesses are the same, which is why we have a splendid collection of different flourishes and finishes for you.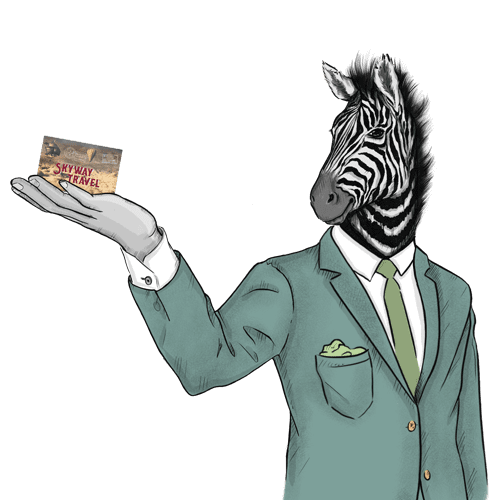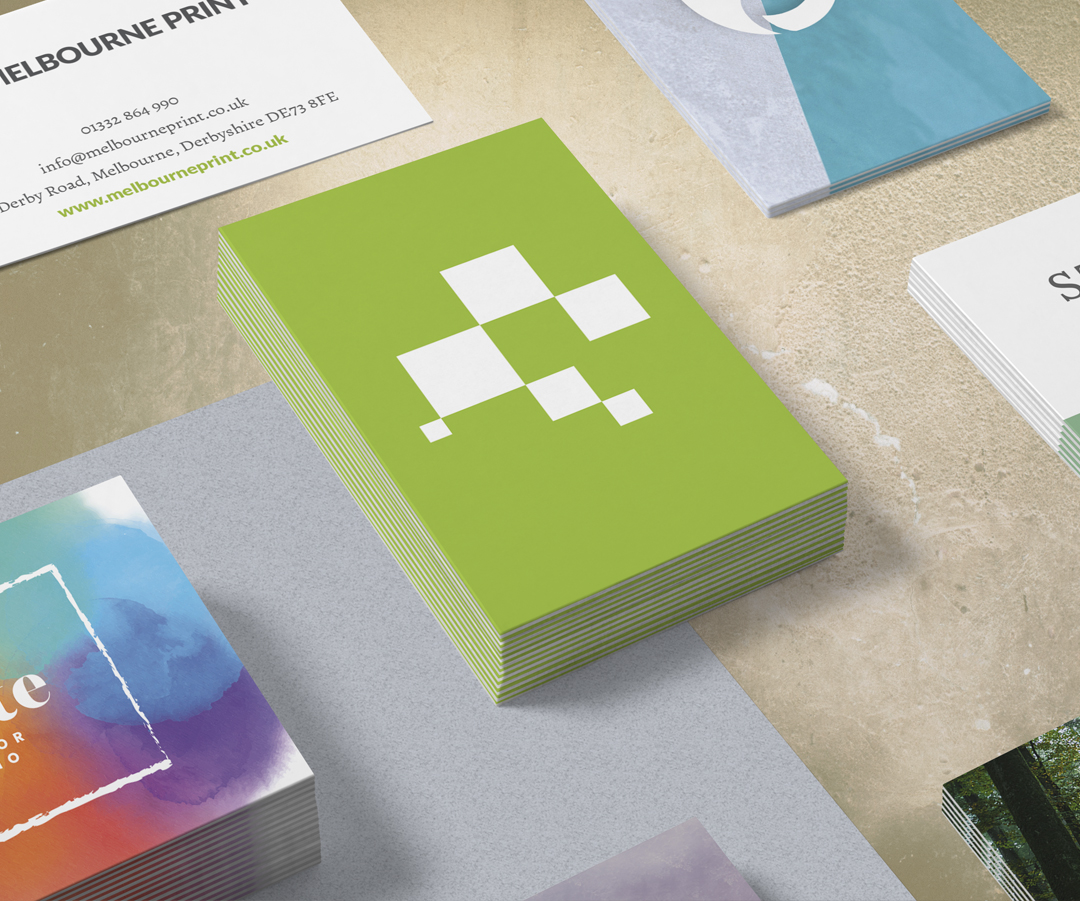 Make a great first impression
Your business card, is your number one tool for leaving a lasting impression with your client or contact. Sure you can bump devices or ping details across on a carrier pigeon, but a beautiful business card has the personal touch that says you're special. You care. Your business card is your brand ambassador when you're not around. It's a vital business tool. It helps you stay at the forefront of the minds of those people you'd love to work with. Make sure yours is a belter.
Choosing the right business card
Whether you're looking for something classic and understated or eccentric and elaborate, we do have the right business card for you. If you want a thick card that feels good in the hand with the option to be written on, then look no further than our Regular or SmoothWove cards. But, if you want to pull out all the stops, why not take a look at some of the special finishes we have to offer. From Spot UV, copper, silver and gold foil, embossed or folding and shaped, Melbourne Print have you covered.
Regular Business Cards
Many people forget that a Business Card carries on your job, long after you've gone home for a cheeky nap. Make an impact with a well designed, double-sided card.
SmoothWove Business Cards
These smooth white, business cards look really sophisticated. The uncoated surface adds a soft hue to your colours. The perfect stock for writing on.
Luxury Bio Business Cards
Our Luxury Business Cards have a sophisticated finish which looks elegant and feels effortlessly smooth, whilst the coating makes them tactile and durable. 
Grand Suede Business Cards
So tantalisingly tactile no one will be able to resist giving them a little rub. Perfect for creating a great first impression.
Fast & Few Business Cards
In a hurry or only want a short run of cards?
Our Fast & Few business cards have a 1-2 day turnaround and are digitally printed onto a silk coated stock for a professional looking finish.
Available in quantities from 50 up to 1000.
StarMarque Bio Spot UV Business Cards
Wow your customers with these business cards. Spot UV gloss adds shine and detail. Deliciously decadent and impressive.
Embossini Luxe Business Cards
Embossing gives a premium feel to your business card. These cards will be memorable with a subtle, tactile effect that oozes class.
XO Opuleaf Business Cards
Our most decadent business card ever. We take a super thick card and embellish it with gold of silver foil to add depth and impact which sets an impression of high quality
Opuleaf Luxe Bio Business Cards
Stand out and strengthen your brand credibility. Our foil stamped cards add depth and impact for an impression of high quality.
Regular Business Cards
Many people forget that a Business Card carries on your job, long after you've gone home for a cheeky nap. Make an impact with a well designed, double-sided card.
Rounded Corner Cards
Sharp corners not your thing?    Round them off!
Add rounded corners for a softer look that stands out from the crowd.
Regular Nano Cards
Small enough to hide under your moustache, if required.
Measuring in at just 26 x 85mm
Regular Folding Business Cards
Double, or triple the impact of your business card by adding two or even three panels to your design for the ultimate impact.
Print Ready Design
Have a business card design ready to print? We like that a lot! You'll just need to choose your card type, upload your artwork and we'll get it onto the printing press pronto.
Use a Template
Don't have a design? Browse hundreds of industry specific designs to find one that's just right for you 
and fill it with your details, images and logo if you have one.
Bespoke Design Service
Want something that's totally unique to your business? We'll help you create the perfect business card with our bespoke business card design service.
Which business card is right for me?
That's an excellent question. First of all, let us understand you and your business. Are you the type of person who'd love to show your creative side through a range of fancy finishes? Or would you prefer to let your actions do the talking, and like your card to be subtle and understated?
Get in touch to discuss what style is right for you and your business. We have vast experience in helping all different sectors get their message across in just the right way.
Should I get single or double-sided?
The next time you are handed a business card or a piece of marketing material, try and take note of what you do. We're willing to bet you look at the front, then flip it over to see what is on the back. As humanoid beings, we're naturally curious creatures and always looking to explore. This mentality goes for travelling, finding out what the neighbours are doing and also when handed something new.
You'll find that most of our double sided business cards are either the same cost (or only slightly more) than our single sided business cards. We can produce whatever you feel is right for your business, but we prefer not to see a side go to waste.
Should I create my own artwork or get a designer to do it?
Well, you might say we're biased in that way, but we'd recommend getting a graphic designer to produce your artwork. Your business card is the impression you leave with your client when you are not in front of them. Having a good quality business card is only half the battle. If it doesn't sell you when you're not around, it's likely to be just left in a pile or filed away.
We have a fabulous design team on site who can produce some fantastic designs no matter what your budget.
What should my business card say?
Your business cards can say anything you want them to. Some businesses prefer to have lots of information and contact details, leaving nothing to chance. Whereas others wish them to be sleek and as minimalistic as possible, directing contacts to their website for more up to date information.
How much information you include entirely depends on you. As a general rule, we'd recommend your name, your telephone numbers, your email address and importantly your website. We'd also recommend adding your address details, especially if you want potential clients to visit or send information through to you.
How can we help you?
Tell us what you need and lets see if we can help. Fill in the form or call us on 01332 864990 to have a chat.
How can we help you?
Tell us what you need and lets see if we can help. Fill in the form or call us on 01332 864990 to have a chat.