CUSTOM WORKWEAR
Tried and tested custom workwear from quality brands, with embroidery and print finishes.
Know what you're looking for? Get In touch!
HOW OUR WORKWEAR SERVICE WORKS
Ordering your customised workwear with Melbourne Print is hassle-free.
Unlike online garment suppliers, our team will manage your workwear order for you.
There's no need for you to have specialised knowledge on garment styles, fabrics for different finishes or artwork files – that's what we're here for!
We're here to offer advice before you place your order.
We'll send you proofs so you know exactly what to expect.
We'll co-ordinate delivery or collection from our store.
LOOK YOUR BUSINESS BEST
Custom workwear for you and your team presents an instant professional image to everyone you encounter. Our tried and tested workwear garments are manufactured from trusted, quality brands to suit various budgets.
You're welcome to browse our online catalogue which contains over 6000 workwear items, if you want to review our popular garments. We do also have other workwear options if you need something specific, and if you find there's too much choice, we're happy to make recommendations based on your business needs.
Not sure where to start with your custom workwear?
We're here to help. have a chat with our friendly team about your workwear needs. We're happy to advise on garments and finishes to suit your budget.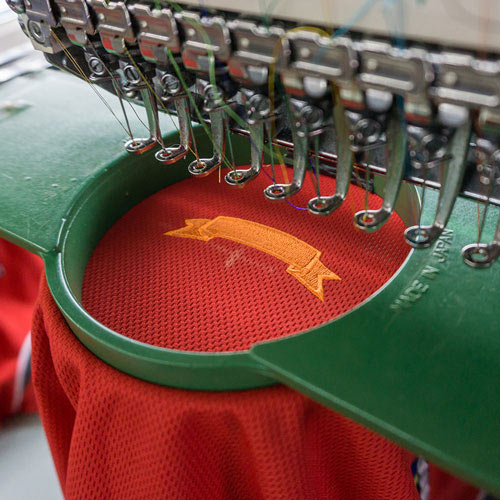 Professional and durable, embroidery is a particularly popular finish for presenting your company logo on workwear garments. The embroidery design is stitched directly on the fabric and can incorporate multiple colours. Popular on polo shirts, sweaters & jackets.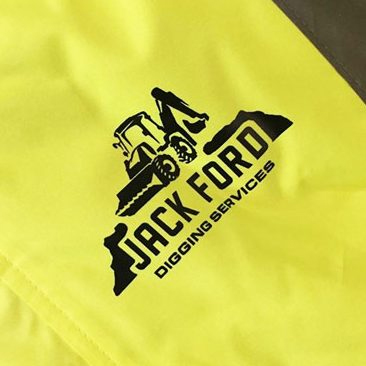 Vinyl transfer printing is where a cut, vinyl film is applied to a garment through heat & pressure.  Ideal for small quantities, vinyl transfer printing is a versatile finishing option.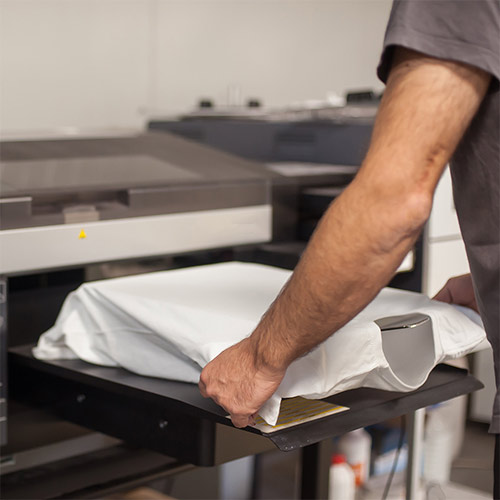 Direct to Garment (DTG) printing uses a specialised inkjet printer to apply designs directly to fabric. The ink sits into the fibres of the fabric, so you don't feel the ink and its comfy to wear. Particularly popular for tshirts.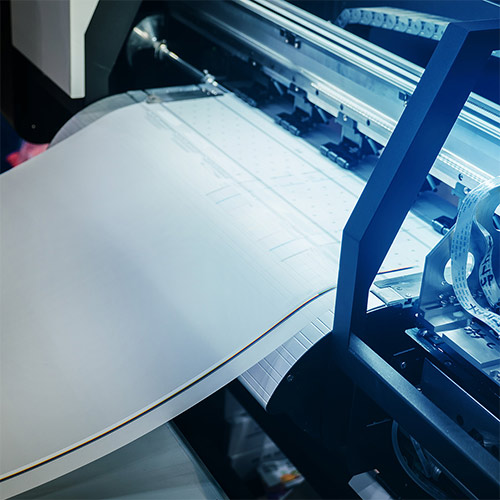 Direct to Film (DTF) utilises a specialist printer to print onto a film. The printed film is then transferred onto the garment via a heat press. DTF can be used on many types of fabrics making it a versatile finishing option for different garment types.
Look smart and professional in your own custom workwear.
We have a vast range of garments suitable for embroidery and print finishes.
Looking for something different?
We're here to help! Our large catalogue of workwear contains garments suitable for both embroidery and print finishes and our friendly team are happy to provide advice on garment styles and finishes.
TIP: An embroidered logo will help you look smart and give a professional impression. But why stop there? Add your website address and/or contact details so that your workwear is actually helping you sell too.
WANT TO KNOW MORE ABOUT CUSTOM WORKWEAR?
The team are here to help and advise, please get in touch.
GET IN TOUCH
Tell us what you need and lets see if we can help.
Fill in the form or call us on 01332 864990 to have a chat.