Why Graphic Design Is Important For Your Brand Identity
WHAT IS GRAPHIC DESIGN?
Graphic design is essentially the art of communicating through visuals. By conceptualising and composing various elements of design, graphic designers enable businesses to deliver a message optically. 
The process combines imagery, colours, typefaces and shape manipulation. A powerful tool to any good marketing plan, impactful graphic design has the ability to build or alter the perception of any brand or business.
"Design is thinking made visual" – Saul Bass
HOW GRAPHIC DESIGN STRENGTHENS YOUR BRAND IDENTITY
Graphic design creates a first impression
An impactful first impression is crucial to the likelihood of obtaining new customers and retaining them following their first dealing with a business.
You only have the chance at a great first impression once, and weak graphic design is not going to accurately demonstrate the message you want to depict.
Graphic design creates long-term brand image
Graphic design visually delivers a message. All businesses have a message or an ethos, and it can be powerfully delivered through images, typography, illustrations, charts and colour schemes.
Take a moment to consider brands that you deem to be instantly recognisable. You might consider Apple for its sleek aesthetics, Red Bull for its distinctive character, or maybe Cadbury's for its rich trademark purple colour.
The key to great graphic design work is creating something that becomes instantly identifiable. This requires well thought out design that is unique enough to stand out, but also simple enough to serve as an instantaneous reminder of a particular brand. Customers are often swayed by visual representations and so it is absolutely imperative to have strong use of graphic design when striving to be a memorable and identifiable brand within your market.
Graphic design and brand guidelines ensure consistency
If you're constantly changing the fonts and colour scheme, it's difficult to keep a consistent brand identity and appear unified and organised. Be cohesive throughout your logo, social media, print products, website and marketing collateral to ensure a reliable and trustworthy perception.
Good graphic design is done well the first time, and then evolved or added on to with time. Changing your branding and design from time to time is okay (maybe even recommended) once it remains somewhat true to the original theme and keeps consistency and recognisability.
Graphic design covers multiple areas
Graphic design often entails much more than creating fonts and logos. Great graphic designers can apply their knowledge to website design, social media graphics and promotional products. Having a graphic designer can give you great perspective on a wide variety of projects, and you can apply this work to multiple elements across your branding and business.
Good graphic design will help drive sales
Enhance sales by considering the efficacy of graphic design. By having an appealing and user-friendly online presence and attractive marketing collateral, you will draw more clients and ensure a great user experience.
For example, if a major goal of your business is to ensure more online sales or bookings, you need to have a website that can sustain the traffic and encourage an action by a client once they've reached your site. Consider investing in graphic design to fine tune all of these details that can contribute to your success and help in reaching specific goals.
Consumers are inherently susceptible to things that are aesthetically pleasing, a West Rock study shows that 63% of consumers make purchasing decisions based on design, and 75% of customers judge the credibility of a company based on their website design.
Good graphic design creates brand loyalty
By having a memorable brand identity through effective graphic design, consumers are more likely to return to your products or services time and time again, because you provide them with familiarity and reliability. Being memorable means being the first business in the mind of a consumer, and therefore being their first port of call.
Graphic design can reach everybody
In branding and marketing, images are equally as powerful as words, if not more so. The benefit of a great logo, colour palette and distinct design style is that it has the power to communicate with every audience regardless of language. Graphic design is a multilingual medium for communication.
"You have 8 seconds to make an impression"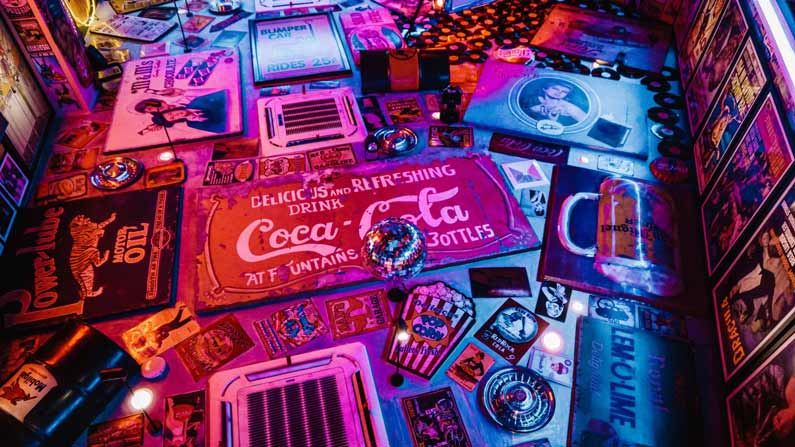 EXAMPLES OF GRAPHIC DESIGN IN GREAT BRANDING
Exceptional graphic design elicits an emotional response in the viewer that will, in the long term, serve to define a brand's identity and make them memorable as an international player in their market space.
Airbnb
Airbnb is an American online lodging marketplace. In 2013 they began their rebrand process, and in 2014 they emerged with all new designs across their website and mobile apps introducing their new logo: "Belo"
The "Belo" symbol stemmed from the concept of "Belong together" and it encompasses all of the core values and intentions of Airbnb. The logo consists of four elements; a head to represent people, a location pin that represents places, a heart to symbolise love, and the letter A, standing for the company's name.
The symbol can be drawn by hand by anybody, and it can be understood across all languages and cultures. This rebrand shaped the brand in its new image and vision, and this design move launched them into global success. The rebrand and logo won a host of awards and it propelled their valuation to $29 billion above their closest competitor in four years. The rebrand was executed by London-based firm DesignStudio.
Their rebrand is a great example of the impact a strong brand identity can have on the success of a business.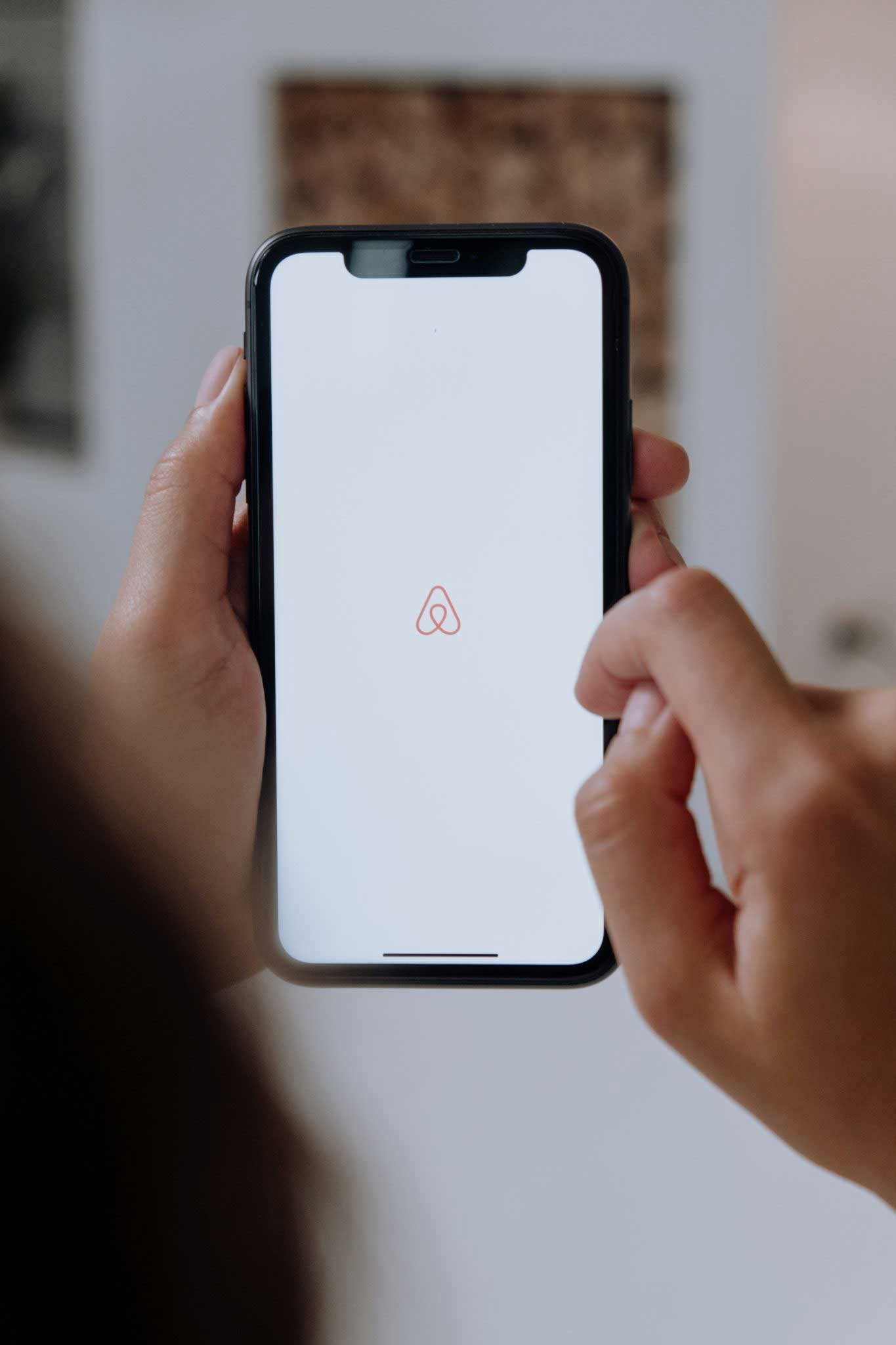 Coca-Cola
Coca-Cola is one of the largest beverage companies in the world, and definitely among the most recognisable. 94% of the world is able to identify the Coca-Cola logo and explain the product it represents. 
The signature red colour has not changed since the company's inception, and it was chosen as it was thought to represent energy, excitement and passion. The script of the logo has remained consistent throughout the decades, although the logo has been tweaked a few times. The packaging design and infamous glass bottle design has also played a major role in the success of Coca-Cola's branding.
Their Christmas campaigns and Coca-Cola truck have also made a major global impact, and all of these elements have been the result of conceptual graphic design. The feel and impact of their branding has always followed a cohesive thread, creating recognisability around the world, they have always appeared to sell an experience or a feeling rather than just a product.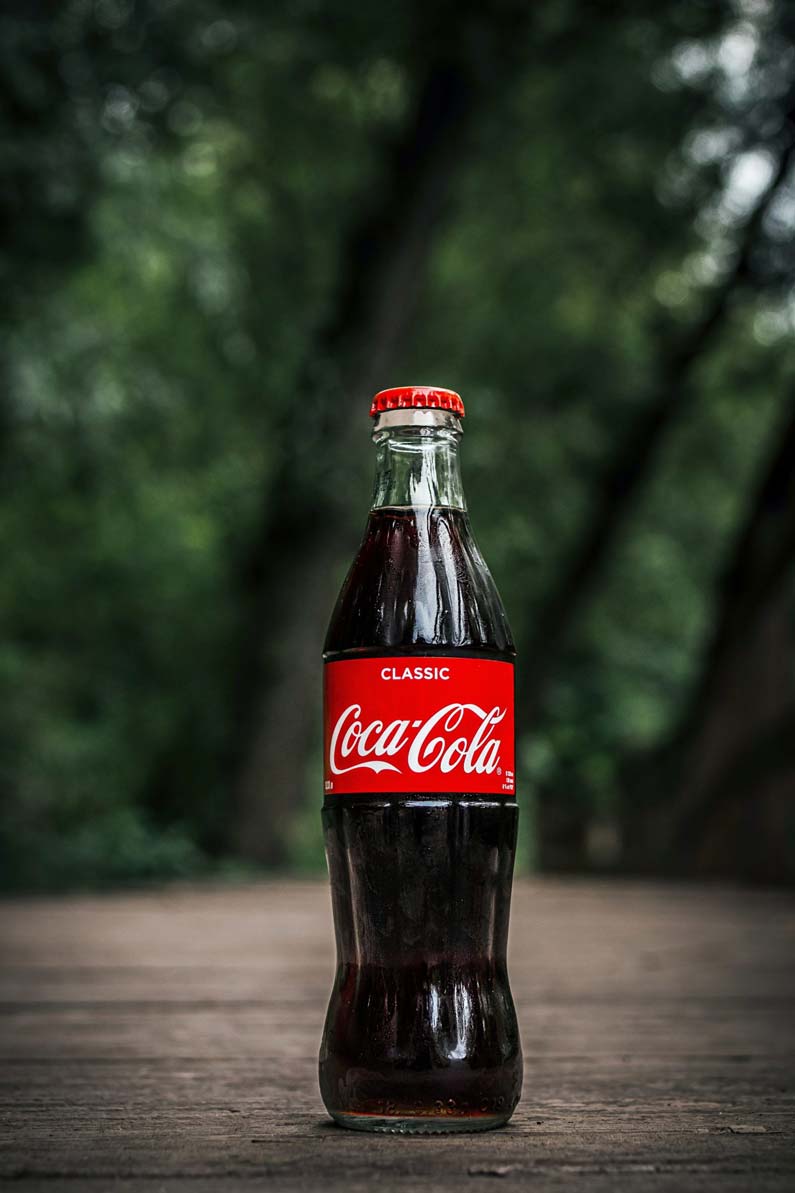 Nando's
Nando's design plays on a wholesome and traditional aesthetic, which stands out against its contemporary counterparts. The black cockerel within the logo stems from a Portuguese myth which keeps true to their origins and reinforces their authenticity.
The colour scheme and branding of Nando's is perhaps not one that all graphic designers would immediately applaud or appreciate, but the company has managed to create a recognisable brand image throughout their restaurants. Design is a hugely important element throughout their restaurants, with the walls, bathrooms and furniture paying homage to the restaurants' Portuguese and South-African roots.
As more restaurants and chains pop up around the world, being identifiable is more important than ever and Nando's have streamlined their persona to stand out amongst all the noise and maintain a unique identity.
WHERE TO BEGIN?
Acknowledging world-renowned brands and the graphic design behind their success can really shed light on the importance of the brand identity their design has helped to build.
Now you've seen all the reasons why graphic design is crucial to creating a great brand identity, maybe you're wondering where to start.
Fortunately, we're here to help! We'd love to get involved with creating your brand identity, and helping you make your vision come to fruition!
Get in touch to take the first steps in perfecting your brand identity through graphic design, we'd love to chat about your ideas.