3 Tips to Help Your Business Drive Local Sales
Shopping local comes with a lots of benefits, both ethically and aesthetically, but social restrictions during Covid, working from home and a growing preference for digital transactions have catapulted our shift to online shopping.
In some instances, this has made it really difficult for small business owners to compete.  Luckily, shopping local has also come to the forefront of our minds and hearts.
With nationwide campaigns and local initiatives calling consumers to keep it in the community, hope remains strong for shopping small and shopping local. As the owner or leader of a local business, how can you sell more to your local audience?
Focus on the following 3 areas right now to help drive your local sales.
To distinguish your business amongst competition, ensure you're accessible. Some customers still don't feel comfortable coming to you, so how do you go to them?
1. Sell more locally by looking the part
With 63% of shopping occasions beginning online, it's not enough to simply be local anymore. Even in instances where your customers buy in-store, they will have, more often  than not, researched the purchase online first. Take these simple steps to make sure you're present and found, no matter where they are looking.
A website for your local business
Create your own online storefront with a website that represents your business and offering. This doesn't necessarily require e-commerce functionality. We'll discuss alternatives to selling on your website next month, but step 1 is to get that presence.
Build authenticity and credibility with a website that looks and feels as much like your offline experience as possible. Invest time and effort into making sure your imagery feels like your store, and your content sounds like your voice behind the counter.
How can you emulate this interaction and close relationship online? We can help you create an online presence for your business that will have your customers feeling at home.
SEO and PPC to drive local sales
You've built a beautiful website. It looks and feels more like the real thing than you would have ever dreamed! Your customers who go direct (type your web address into the url bar) are loving it! How can you grow, though? On the high-street, passers-by see your shop window. Online, you need to be found on Search Engine Result pages.
SEO and PPC can gain presence on the results page of your potential customers' Google searches for you. 
SEO is all about methodically and intentionally implementing best practices according to Google's ever-growing algorithm to build its trust and authority in your website. That way, they'll rank your site more preferably in relevant searches. Read more about SEO for small businesses and how you can do more to grow your online presence in this article.
PPC is like SEO's cousin, they're related, but pretty different. It stands for pay-per-click. A really popular method of PPC marketing is Google Adwords. You bid on search terms where you want your website to appear in the ads section of the results (usually the first 3 results on the page with a small 'ad' beside them). You can use PPC to get your website present among the search results relevant to your offering quickly. Beware that because of the bidding nature of this, PPC ads tend to increase in cost year-on-year as you, and your competitors, out-bid one another.
Google my business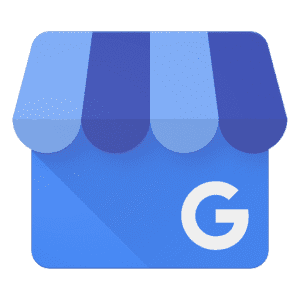 This free tool is invaluable to your business when trying to sell to local audiences. When Google identifies that you offer the service or product being searched for in a consumer's local area, you'll appear right up near the top of search results in that Google business section.
Make sure you keep your account  details updated with frequent improvements, to build and maintain this trust.
Get your customers to leave reviews and make sure you're publishing posts and engaging with questions to have an elevated presence in the search engine results page, and remember, this is all free!
Social media; strategy, content, shop on social
We mentioned above that the majority of shopping occasions now begin online.
Consumers check social media to get a feel for a business, see their product and understand their brand and values. Here's some tips for making the most of your social media presence:
Create a consistent posting schedule to show you're open and active.
Plan your posts in advance to improve the flow of your feed and continuity of design and themes across your marketing.
Join Facebook or LinkedIn groups for your community and engage with the other members to meet more of your local consumers, all whilst growing your share of voice.
Plugins like Facebook for Woo-commerce can enable you to take your online offering to platforms like Facebook and Instagram too.
Shop local social media tip; Create a series in which you shout-out local businesses on a weekly basis, share news local to your area or run a competition to get everyone involved!
2. Get your local community talking about your business
Whether it's a chat with the postman or dropping by the neighbouring businesses, in-person, you are always networking with your local community. Getting involved with your local BID or networking group is a fantastic way for small business owners to spread their reach. That's no different when trying to sell more online, especially when trying to sell online to local audiences. Make sure you're doing something to grow activity in the 3 areas below in order to get your business in front of your local community online.
Online directories and support sites
Directories are a valuable platform to reach local consumers. Make sure you're featured and your details are all up-to-date and accurate across online directories for your area.
Guest blog and ask for referrals
Even more importantly than simply adding your listing to directories, ensure you're really getting involved with initiatives and community-based events like small business Saturday.
Share advice around how your product or service can benefit local consumers.
Ask your local networking group to share your blogs or feature your advice in their newsletter.
Create a guest blog for other local businesses to feature on their site where the partnership will benefit both of your customer bases.
Ask for support and referrals from your customers and neighbouring businesses.
The beauty of cultivating an appreciation for local commerce is that you all have a huge common interest, more often than not you have many mutual contacts, and each have a common goal of making your local community better than it otherwise would be. A shift online, when embraced correctly, can amplify this even more.
GMB reviews
Have you created your free Google my Business account yet? Go do that, now!  Then, maintain and update it.
This online version of your local storefront, featured high in Google search results, is a really impressive tool. Ensure you're asking customers to leave reviews; this builds an online reputation and brand image that potential customers can explore when they're deciding whether or not to do business with you. Having up-to-date, positive reviews, and plenty of them, also shows Google you're a trustworthy and credible business (or err… website) and will help improve the trust they place in your site and, with that, the position they rank you in relevant searches.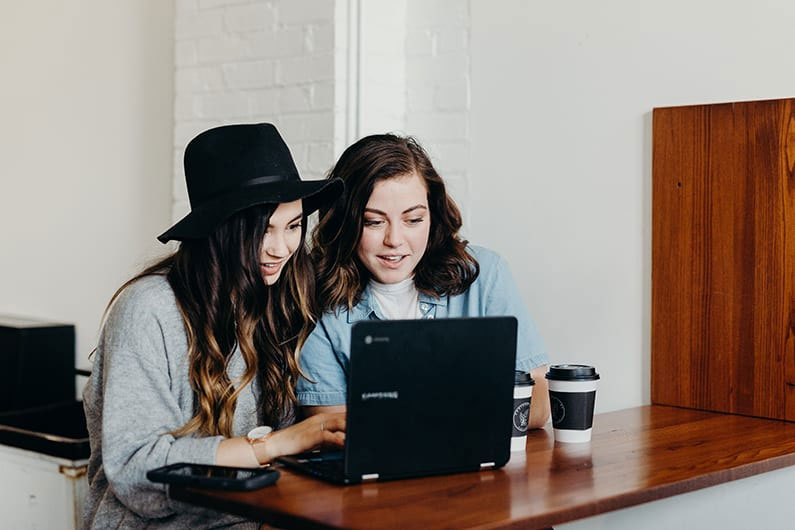 3. Blend your approach to reach audiences near and far
There may be fewer people in your local area, or perhaps you've had to close your bricks-and-mortar business. That means you need to work twice as hard to get out there and reach your local consumers, both existing and new.
Reach out to local consumers
Remember to blend progression with tradition. Sending a card to a client or a pamphlet to a prospect can seriously bolster the impression you make. When you're planning to connect with your clients, remember print makes us feel. This offers a huge opportunity for you to reach your customers when they're not strolling your street.
Make an impact by using us to design and produce printed vouchers or gift guides to mail or drop to local residential areas. The brand awareness you would reap from creating a beautiful piece of marketing and sharing it with homes across your local community is immeasurable. However, include a QR code linking to your website on there, to help track the clicks and conversions.
Remember to make your marketing compelling! 
Make use of your space
For anyone in a street-facing store (please, I beg you) make sure you have some intriguing, fun and interactive signage on your shopfront and across your windows. Even when you are open, your shopfront is your next potential customer's very first impression of your business, make sure it's a great one!
In conclusion, shopping local and supporting your community has never been more important, nor has it ever been more topical.
There are many things you can do in order to make an impression on your local audiences and to sell more to local consumers online.
When you are ready to start selling more to your local community, get in touch with us to get started.