SEO – How it Works & Growing Your Online Presence
So why do I need SEO?
Why do you have a website? Do you want to share information or show off a portfolio? Do you want to sell online or take bookings? With more than 500,000 websites being set live each day, it's important to nurture, promote and grow your website in order for it to be found online. In order for it to achieve its purpose.
People going out less and going online more. According to Think with Google, 63% of shopping occasions begin online. Now, more than ever, it's crucial to have an online presence that reflects your values, your purpose and your brand. Part of establishing and growing your online presence is being found. When consumers are researching online, will they find you?
Imagine building a masterful website with beautiful branding, a seamless user experience and a great product offering, setting it live and not continuously improving it in order for it to rank higher in Google search results. Doing so is like creating a most intricate, artistic, impactful poster… and hanging it in the desert. Where nobody will see it.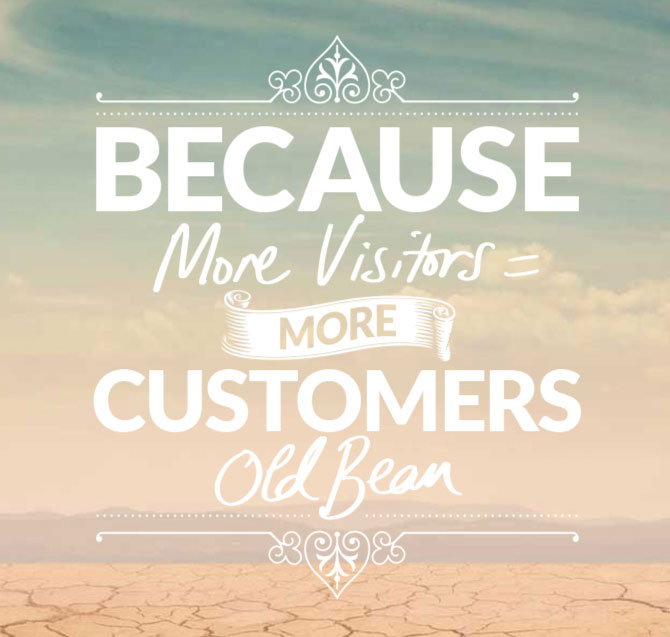 What does SEO actually do?
The primary goal of SEO is to get your website in front of those who are searching for information, products or services that are relevant to what you do.
SEO Search Engine Optimisation is growing increasingly important day by day. As we move more and more online, accelerated by Covid-19, a greater number of websites are being set live everyday, resulting in a more competitive online market. We'll look at SEO today in terms of improving your ranking on Google, as it is by far the most popular search engine, with a huge majority of the market share.
Business owners invest in SEO because they want more people who are searching for relevant terms to find their website, without having to pay every time someone clicks on the search result. At the heart of SEO is a collection of best practices that aim to improve the way search engines rank your website in organic search results.
How can SEO increase your rankings?
All of those 'best practices' mentioned above contribute to the trust Google has in your website and the relevance of your website to certain searches. If your website is relevant to what people are searching for, and built in a way that is relevant to the way Google's bots crawl websites, it will appear somewhere in the rankings. How much Google trusts your website dictates how close to that #1 spot your site appears in search engine results.
Search engines are service-based businesses and aim to get the most relevant and most trustworthy information and sources for their users.
Improve website relevance
Ensuring your website is built and developed in a way that is accessible and easy for Google's bots as they crawl and index it.
Ensuring your website structure and content features the information and answers related to search terms potential clients are using to find out more about your industry, product offering, business services with a user friendly experience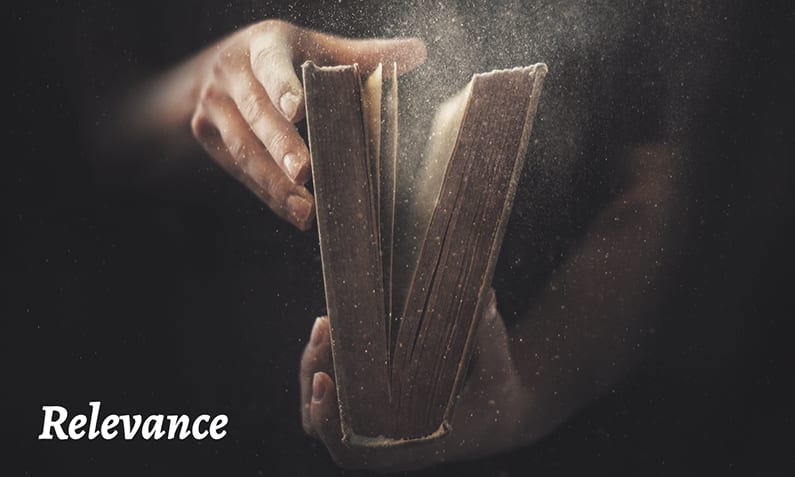 Improve website authority
Relating to the trust Google has in your website. A trustworthy and industry-relevant website links to your website, trust is built. Your website has an SSL certificate, trust is built. Your website's content is frequently updated and shared, trust is built. There are countless contributing factors to the trust Google holds in your website.
There are a huge number of practices and tasks that can help to improve the relevance and authority of your website.
One such practice is publishing really valuable, insightful and topical content. This will draw more people to your website, show search engines you are adding and growing your website, answer the questions searchers are asking and can also be used to attain backlinks from other websites that might link to or feature these blogs.
Another way to grow in relevance and authority is in improving the way your site is built, from a back-end perspective as well as from a user's perspective. Is it easy to navigate? Does it load in a sufficient amount of time? Is the information searchers are seeking easily found? Is it easy for Google's bots to crawl and take stock?
There are countless aspects that contribute to all of this, some you can contribute to, but most that are best done by an SEO expert who is well informed of your business and industry.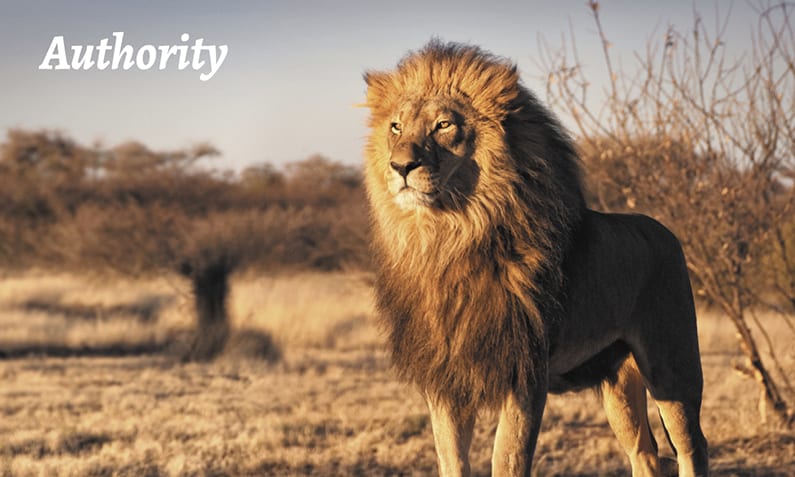 Does SEO = more customers?
If your website is featuring in relevant search results wherein the searcher is looking for something that you can solve. It is growing closer to the page 1 number 1 spot. And once they click on to the website they have an enjoyable experience and find a product or service that solves their problem. Then more SEO = more customers.
SEO is similar to the lady or gentleman on the strip in your favourite holiday location (ah holidays, remember them?) It's a beautiful summer evening in Spain, you and your family head into town for dinner. Guys and girls flood the streets inviting you into their restaurant. One of them catches your attention, says all the right things and soon you're settled into a most rustic pizzeria. The guy on the strip doesn't determine what you order though, he just gets you to the right place.
If it turns out that there's no vegan option for your son or it's too pricey for your husband, that doesn't mean the guy who got you there did a bad job. It probably means you were looking for the wrong thing or they portrayed themselves in an inaccurate way.
Think of SEO as the guy on the strip inviting you into a restaurant. Its job is to get people to your door, your business, product offering and customer experience will play a huge part in what they do once they get there. SEO works to grow your website's organic ranking in search engine results. To compliment that, together, we'll use our experience and your insight to make improvements to your overall marketing mix, product and service offerings and customer experience journey.
How can I improve my SEO?
Many hands make light work, as they say. And once you have partnered with a local team of SEO experts, like Nettl, it's still important to work in tandem with them to maximise your efforts and grow your online presence.
SEO is best utilised as part of your marketing mix.
Mix up your marketing
You want to achieve a blended approach to marketing.  That means combining traditional and digital marketing to maximise impact. Compliment the work of your SEO team with active and valuable social media activity and interaction. PR Releases. Events and networking. Where you appear online, be it social media or Google my Business (GMB), can all impact the trust Google and other search engines hold in your website. What do your Google my Business reviews say about you? Is your business information consistent across all social media, directories and GMB? Are people talking about your business?
Talk to your SEO agency and plan ahead
Like all marketing, and most things in life, SEO works better with a little bit of love and attention. Tell your SEO agency about upcoming events, product launches or industry insights. The more they understand your business, the better they can optimise your website. Are you struggling to promote a certain service or a new product? Perhaps your efforts need to be redistributed.
SEO for small businesses
Despite what you might be told, there aren't too many secrets surrounding SEO. Truly effective SEO consists of performing a collection of best practices in a consistent and methodical manner. It's about creating industry links to build trust and caring for your website. It's about interpreting changes to Google's algorithm and growing your website in the way they deem best suited to searchers. Like any service provider, search engines and website owners should strive to deliver the best results for their users.
Because there's no quick-fix, stick-a-plaster-on-it solution when it comes to improving where your website ranks organically, most small businesses team with an SEO agency in order to grow. Melbourne Print offers SEO services to local businesses alongside other marketing products and services that help our clients get more customers.
How do I start SEO?
To begin, request a free SEO audit. This preliminary examination of your site will help you better understand what we've discussed and more as it will be in the context of your own website. We'll be able to share with you the aspects that positively (and negatively) impact your relevance and authority and the kinds of tasks we'll complete in order to improve those.
Free SEO audit
Once we've grabbed a coffee and chatted through your SEO audit together, we'll create an SEO proposal, advising a package best suited to your needs, industry, goals and budget. We'll also complete some keyword research relevant to your offering to gauge who's searching for what online, and what kind of volume is searching for the terms you want to rank for.
SEO proposal for local businesses
When you've decided which package to proceed with, we'll begin our first month planning phase. Our expert SEO team will perform in-depth audits on your site, competitor analysis and, if applicable, create your content map in month 1. Then, we'll grab another coffee and chat through all of these with you to ensure you understand and approve them.
Then, each month we'll get to work identifying what would impact your website's organic ranking most positively and divide the hours allotted (depending on which package you choose) towards completing technical fixes, navigational improvements and content creation.
Once a month, you'll receive a report and we'll catch up frequently to discuss progress, changes and what you should be doing to maximise the efforts of the SEO team.
SEO reports
Gradually, we aim to see a website that offers an elevated user experience, is better trusted by Google, features more relevant content which your potential clients are searching for and appears in search results relevant to what you do.
Looking to learn more about SEO?
If you're a local business owner looking to grow your business, through SEO, design, print or signs, grab a coffee with us at Melbourne Print to learn more about how we can help you get more customers.