ABOUT US
Experts in print, design, signage, web and workwear – if there is anything you or your company need, get in touch and we'll be glad to help.
Know what you're looking for? Get In touch!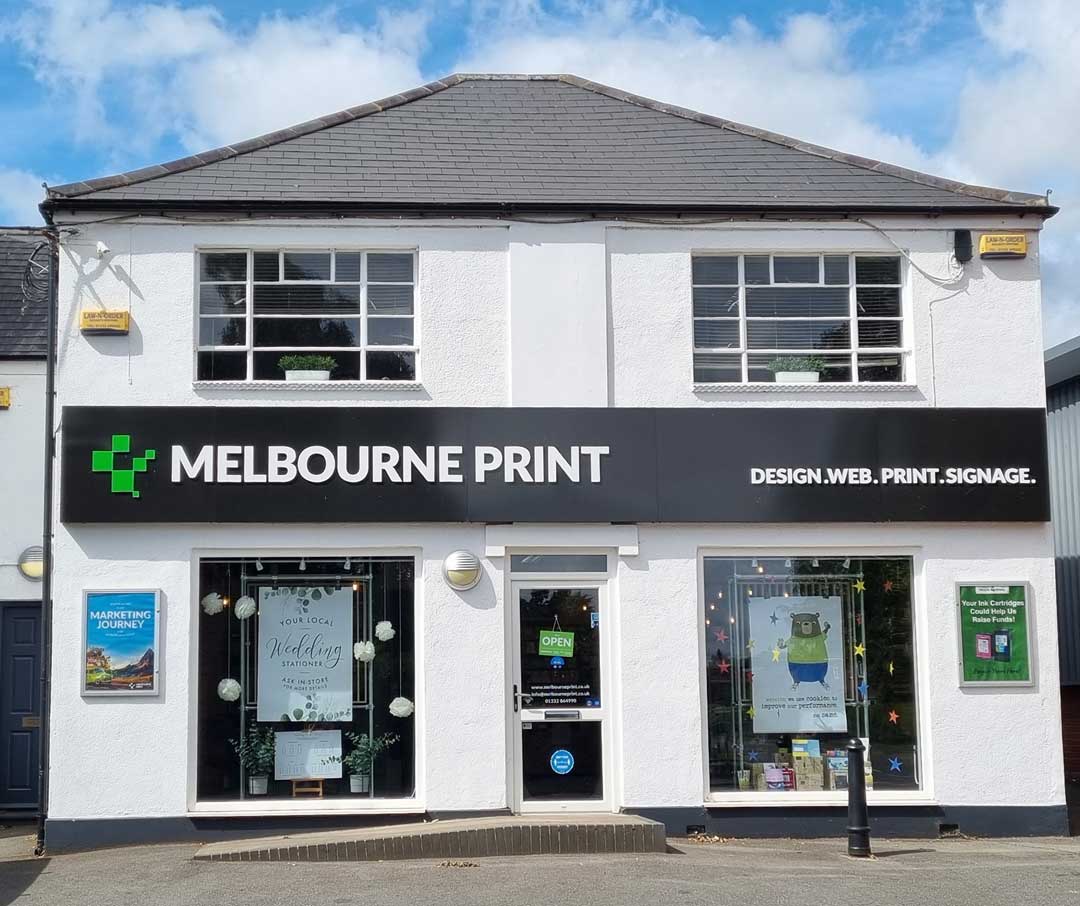 Melbourne Print first opened its doors in 1990.
Current owner, Paul, took over the business in 2011 and developed the design studio, the retail space and the in-house production facility enabling us to specialise in short run, quick turnaround, digital printing.
The dedicated team working with Paul has also grown over the years. Everyone specialising in different aspects of the printed products and design services we offer and thriving on a job well done.
We believe in great service and we're all about people.  We're  happy to chat about your projects over the phone, by email or face to face – whatever works best for you. We're absolutely NOT online only.
Based in Melbourne, South Derbyshire, we're in a prime location to work with businesses located in Derbyshire, Nottinghamshire and Leicestershire, but we also love to work with customers further afield too.
PAUL WILSON
COMPANY DIRECTOR
Really enjoys working alongside businesses on projects (regardless of size) and seeing an amazing end product.
Loves having a laugh with the team and making the most of every day.
HARRY ROBINSON
Production Manager
Ensures all aspects of production are tip-top, running efficiently producing quality print.
Retired DJ, now caravanning king… how life changes. Loves a perm.
ROB MOORE
Business Development Manager
Enjoys working on juicy design projects that help your business stand out.
All round print expert, font fanatic and resident vegetarian.
AMANDA LEGGE
GRAPHIC DESIGNER
Passionate at providing the very best designs needed to get you noticed.
Lover of all pugs great and small.
SAM MERISON
Production Technician
Devoted to creating a high quality products through our print and finishing processes.
Rock & metal music enthusiast. Likes all things nerdy.
Looking for something different?
Our in-house print hub facility means we can print projects that are out of spec for most online printers. Talk to us if you have a custom shape, quantity or finish, we'd love to help. We take pride in every order, whether it's a few simple menu prints or a large signage project.
Please get in touch to see how we can help your business look its best.
GET IN TOUCH
Tell us what you need and lets see if we can help.
Fill in the form or call us on 01332 864990 to have a chat.