STICKERS
Brand your products, parcels, or packaging with our sticker printing service.
Know what you're looking for? Get In touch!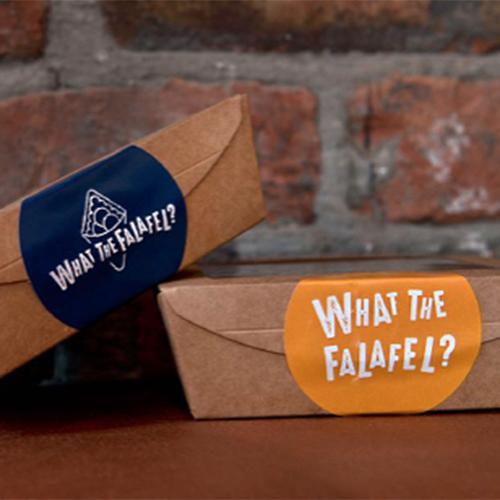 STICKER PRINTING
When you need to get sticking!

Brand your products and parcels, or stick product details or advice onto packaging with our sticker printing service.
Our stickers are usually printed on A4 sticker sheets.  We have a core selection of stickers always in stock, available to order by the sheet. Popular sticker sizes are:
38.1 x 21.1mm rectangular (65 per sheet)
40mm circular stickers (24 per sheet)
63.5 x 38.1mm rectangular stickers (21 per sheet)
99.1 x 38.1mm rectangular stickers (14 per sheet)
99.1 x 67.7mm rectangular (8 per sheet)
99 x 139mm rectangular (4 per sheet)
Other sticker sizes are available too, so please ask if you need an alternative size. Minimum order is just 1 sheet for stocked sticker sizes.
Whatever your reasons for wanting stickers, our friendly team are here to help.
Size?
Consider what size sticker you need – check the dimensions for where you're going to use it.
Shape
What shape sticker works best? The shape is important for 2 reasons – it needs to fit where you're using it, and also accommodate the printed content comfortably. Long narrow logo in a circle? Not best use of space!
Finishes
Do you need a simple paper sticker, or are you looking for a glossy finish, or perhaps weatherproof?
WE'RE HERE TO HELP WITH STICKER PRINTING
Already got your artwork?
Need help with artwork?
If you need stickers that are unique to you but don't know where to start with your print-ready artwork, we're here to help. Please get in touch to chat to one of our friendly team.
How can we help with your sticker printing?
The team are here to help, please get in touch.
GET IN TOUCH
Tell us what you need and lets see if we can help.
Fill in the form or call us on 01332 864990 to have a chat.