BANNERS & POSTERS
Go big and bold. Create eye-catching and engaging displays both indoors and outdoors.
Know what you're looking for? Get In touch!
GO BIG TO CATCH THE EYE
Whether you're exhibiting indoors or outdoors, our posters and banners are ideal for creating displays full of impact. Think about how you're going to use your display to decide on the best products. For example, does it need to be easily portable? Will it be used outdoors or indoors, or both?
Our friendly team are here to help and advise. Get in touch to chat about your print & design needs and lets see how we can help you with posters and banners. We also have loads of signage and display options.
Please get in touch to find out more.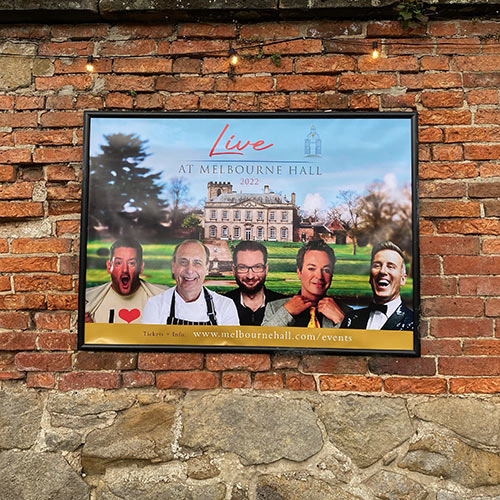 OUTOOR POSTERS
Do you have a BIG message to communicate?
Our outdoor posters are designed to withstand the elements so that you can promote your offer wherever you want to display them.
Printed on thick 510gsm PVC with UV and water resistant durability, our outdoor posters are perfect for indoor and outdoor use.
Outdoor Poster Specifications:
510gsm frontlit PVC poster
Unhemmed PVC can be framed
Full process colour one side
Printed with latex inks – water and UV resistant
Suitable for indoor and outdoor use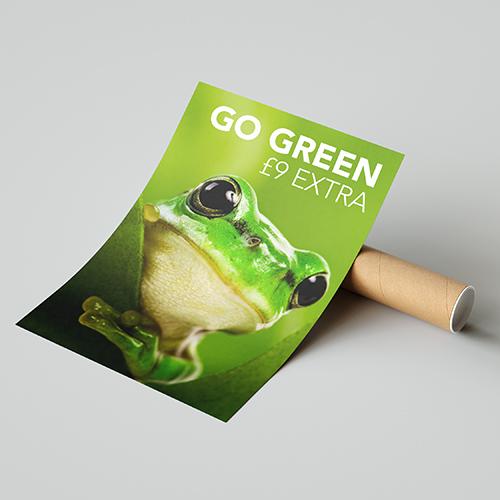 INDOOR POSTERS
Well designed poster prints are eyecatching & memorable.
Drawing the attention of passers-by, posters have so many uses, from helping you sell, to informing and educating. Our posters are printed with light-fast inks with photographic quality results.
Indoor Poster Specifications:
Lightfast inks
Lamination available
Quality paper stocks to help your design pop
Standard or bespoke sizes available, please ask
Ideal for pinning, hanging or framing
For further information and help with artwork for your printed posters and banners, please get in touch.
NEED HELP WITH ARTWORK?
We're happy to print directly from your print-ready files, but if you're stuck with how to layout your content, we're also here to help.
Get in touch to chat about your requirements so we can help your business look it's best.
GET IN TOUCH
Tell us what you need and lets see if we can help.
Fill in the form or call us on 01332 864990 to have a chat.